Government and Minimum Down Payment Programs
National and local government programs can help you get a better deal on a loan if you meet the qualifications. D.L. Evans bank is an approved lender for many of these programs—our expert advisors can help you find out which is right for you so that you can get the loan you need and payments you can afford too.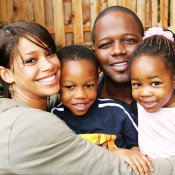 Summary

Federal Housing Administration: 3.5% down payment required on purchase loans and rate & term refinances. Gift funds are allowed and FHA is more flexible in regard to credit scores.
Rural Development Loans: This program provides 100% financing and helps low to moderate-income families purchase a home.
The Veterans Administration: The VA provides 0% down financing for eligible US military and Veteran's personnel. This program is very flexible with income and credit and doesn't have private monthly mortgage insurance (PMI), which means a lower housing payment.
The Idaho Housing and Finance Association: The IHFA is a non-profit organization based in Idaho. As an approved lender we offer competitive rates and flexible credit solutions across the loan product suite, as well as local processing, underwriting, and funding.

Try our Mortgage Loan Calculator.