Get a lower rate and more favorable terms by refinancing your existing mortgage with a loan from D.L. Evans Bank.
All mortgages are not created equal. We offer loans with some of the lowest rates around. Speak with a mortgage loan officer to make sure you're getting the best deal around—often times we can get you a lower rate and better monthly payment. It just takes a few minutes to see what we can do for you!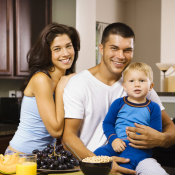 Summary

Low interest rates

Affordable payments

In-house underwriting and processing

Conventional and ARM products

Experienced lenders

Federal Housing Administration

Credit approval required

Fannie Mae DU Refi Plus!

Refinance your home to:

Get a lower rate or monthly payment

Consolidate debt into one low payment

Cash out

Try our Mortgage Loan Calculator.