With our FREE Bill Pay service, paying bills is a snap! Save time, postage, and get your payment credited sooner--all with just a few clicks of a mouse. Set up reminders or automatic recurring payments so you are never late. On one screen, you can make payments, view pending payments, view recent payments, and see your bill reminders.
With Popmoney&reg you can send money to family, friends, or anyone!
You can also transfer funds between your account at another financial institution and your checking account at D.L. Evans Bank with the Account-to-Account transfers.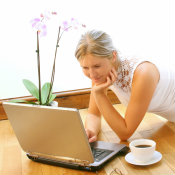 Summary

Access anytime, anywhere

Easy to use, securely encrypted

Save time and postage expense

Pay virtually anyone in the U.S.

Receive e-bills

Schedule recurring payments

Set up payments and reminders

View payment history and pending payments

Send money person to person with Popmoney&reg

And much more!