With D. L. Evans Bank Mobile Banking, MobilitiTM, you can safely access your accounts wherever your mobile device connects. It's free and easy! You can do all of your banking on the go. MobilitiTM is available to you whenever, wherever. To get started, enroll in Online Banking.
Our mobile app is available for download in your App Store. By using MobilitiTM, you can pay your bills, deposit checks, find branch locations, and much more!
Don't have a smart phone? No problem. Other mobile banking options are available and can be accessed through your Online Banking.*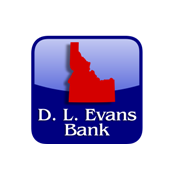 Summary

View account balances

Deposit checks-NEW!

Transfer funds

Pay your bills

Real-time account information




*Additional mobile banking options:

If you are already enrolled in Online Banking, you don't need an App to use MobilitiTM . Mobile banking options can be accessed through Online Banking by clicking on "Make Changes", located in the upper right-hand corner. Scroll down to the Mobile Banking Profile banner and click on Manage Device(s). From the Mobile Banking Main Menu, select the "My Phone" tab. From here, you can add phones and elect what type of service you wish to use. In addition, you can also elect to use the Mobile Browser service, when managing your devices. This allows you to have the look and feel of your PC-based Online Banking on a site designed to neatly fit your phone's screen.