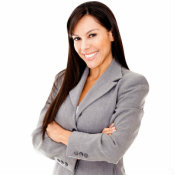 Let your money work for you! Earn interest while enjoying unlimited check writing, and other benefits of our Private Banking Interest Checking account.
Summary

Tiered interest rates maximize earnings

Competitive rate of return

$100 deposit to open

Unlimited check writing

$1000 minimum balance to avoid $8 service charge per monthly statement cycle

Complimentary personalized D.L. Evans Bank Private Banking checks

Free Cashier's Checks

Free Stop Payments

Free VISA® Private Banking debit card*

No annual fee VISA® credit card**

Free online banking

Monthly imaged statements

Direct deposit available

EZ Save

**On Approved Credit

Qualifications

In order to open a Private Banking Interest Checking account you must meet the following criteria:

$150,000 annual salary or
$1,500,000 or more in net worth (including real estate), or
$250,000 in liquid assets on deposit with D.L. Evans Bank.