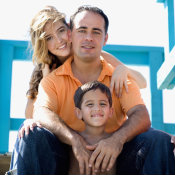 Protect yourself from unexpected medical costs by setting money aside now with an Idaho Medical Savings Account. Balances over $500 earn interest so your balance is growing until you need it.
When you do get sick, use funds for doctor bills, prescriptions, or any other health-related expense at no cost. It's a smart way to plan ahead.
We offer a Checking Account or a Certificate of Deposit. Choose which one best fits your needs.
Summary

Interest bearing account

Possible tax advantages*

Interest earned on balances over $500

$200 minimum balance to avoid $7 service charge per monthly statement cycle

Unlimited check writing

Free VISA® debit card**

No annual fee VISA® credit card***

Monthly imaged statements

Direct deposit available

FDIC Insurance

$100 deposit to open

**Some restrictions apply

***On approved credit

Idaho Medical Savings CD

Great rates
Terms from 3 months to 5 years
Make additional deposits at any time*
Available for individuals or families
Penalty for early withdrawal
FDIC insurance
$500 deposit to open

*Add-on deposit must be $500 or more