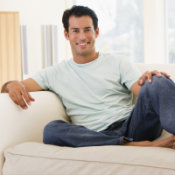 Planning for retirement is a vital part of ensuring financial security later on in life. We offer IRAs with good returns and FDIC insurance so that you can start setting aside funds now and earning interest. An IRA from D.L. Evans Bank is a wise investment in your future.
Summary

Save for retirement

Solid returns

Long and short-term solutions

FDIC Insurance

Available as savings accounts or as CDs

Some restrictions apply

See branch for details

Stop by any of our branches and let us help you set up an IRA that meets your needs.