D.L. Evans Investment Services is dedicated to helping you find the investment products and services that are right for you. Our investment staff is experienced and well trained to offer you comprehensive support services. Your financial goals are our priority, and we offer innovative solutions to help you succeed in today's fast-paced marketplace.
Personalize:
Plan retirement and the years beyond
Protect your family with insurance solutions
Create a legacy for your family
Educate:
Increase understanding of investments choices
Build solutions using mutual funds, stocks, bonds, and annuities
Utilize professionally-managed accounts
Simplify:
Consolidate investment accounts
Create lifetime income strategy
Straightforward, individualized advice
An investment account may also qualify you for Premier Club Membership.
Your Cetera Financial Advisors: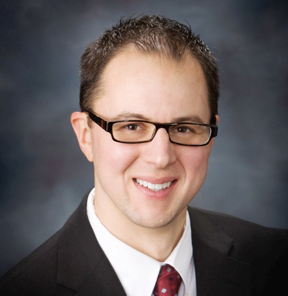 Joshua D. Rose, AIF®
Financial Advisor
Joshua D. Rose was raised in Burley, Idaho, and has lived in Twin Falls since 2002. His financial career began over 20 years ago as a bank teller and loan officer. His free time activities include basketball, water sports, and most importantly, spending time with his family. Josh's most enjoyable aspect of his career is the genuine relationships that have been created with his clients over the years.
Joshua D. Rose is a current holder of the Accredited Investment Fiduciary® designation, AIF®.
The Accredited Investment Fiduciary® (AIF®) Designation is a professional certification that demonstrates an advisor or other person serving as an investment fiduciary has met certain requirements to earn and maintain the credential.
The purpose of the AIF® Designation is to assure that those responsible for managing or advising on investor assets have a fundamental understanding of the principles of fiduciary duty, the standards of conduct for acting as a fiduciary, and a process for carrying out fiduciary responsibility.
Fi360 is accredited by the American National Standards Institute (ANSI) for the AIF® Designation, making the designation part of an elite group of accredited designations recognized by FINRA.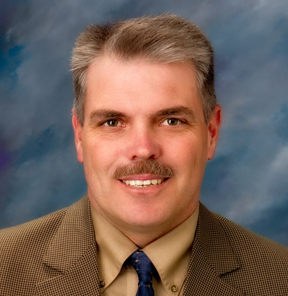 Dee Darrington
Financial Advisor
Dee Darrington was born and raised in Southern Idaho and has worked in financial services since 1994. He serves in many capacities in community service including Burley Kiwanis, Boy Scouts of America and many elementary and secondary school groups. Dee obtained a MBA from Idaho State University in 1995 and a BS in Agricultural Economics from Utah State University in 1992. His hobbies are outdoor activities including hunting, fishing and winter sports. Dee enjoys finding creative solutions for his clients' financial needs.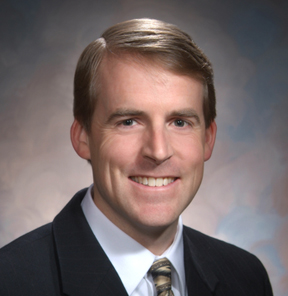 Jim Ostyn, CFP®
Financial Advisor
Jim Ostyn was raised and educated in the Treasure Valley and has been helping clients pursue their financial goals for the past 20 years. This experience and ongoing education allows him to serve everyone from individuals to foundations. His holistic approach to wealth management is based on a personal commitment to providing guidance and direction of your retirement goals and dreams.
Jim Ostyn has received the Certified Financial Planner designation, CFP®. The CFP® marks identify those individuals who have met the rigorous experience and ethical requirements of the CFP Board, have successfully completed financial planning coursework and have passed the CFP® Certification Examination covering the following areas: the financial planning process, risk management, investments, tax planning and management, retirement and employee benefits, and estate planning. CFP® professionals also agree to meet ongoing continuing education requirements and to uphold the CFP Board's Code of Ethics and Professional Responsibility, Rules of Conduct and Financial Planning Practice Standards.
Jim has been with D.L. Evans Investment Services serving the Treasure Valley since 2006.