The mission of D.L. Evans Bank is to be the #1 hometown community bank by building loyal customer relationships, empowering employees to achieve excellence, and improving the quality of life in the communities we serve while creating long-term shareholder value.
Founded in Albion, Idaho, in 1904, D.L. Evans Bank has provided premier banking services to the communities we serve while fostering a working environment for our employees dedicated to teamwork and excellent customer service for over a century.
If you are a dynamic and customer-driven individual, whether an experienced banker or just beginning your career, we invite you to join our family today.
D. L. Evans Bank Core Values
Customer-driven
We're more than an 'institution' — we're a family that goes out of our way to help other people. Our customers keep our doors open, and it's our job to help them open the doors which will help them achieve success in business or their everyday finances.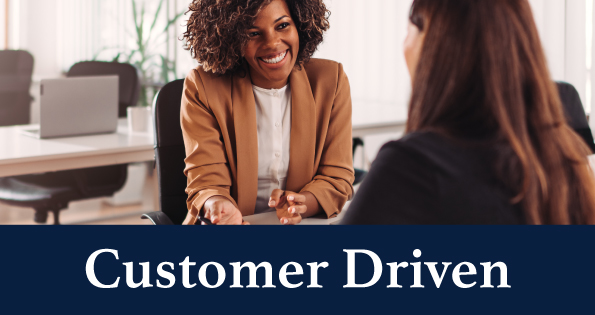 Integrity
Every service, transaction, and customer engagement is performed with the highest ethical standard and the goal of doing what is in the best interest of the people and communities we serve.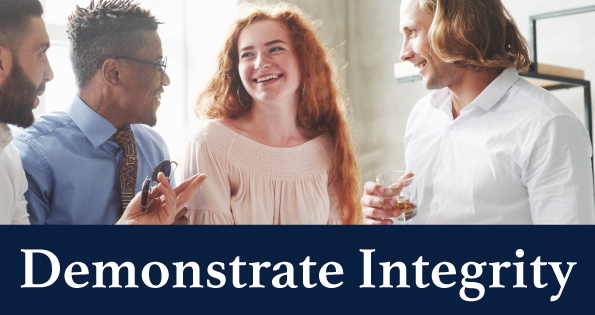 Positive attitude
We maintain a positive outlook. We're can-doers, and delight in challenges. We scoff at 'difficult' obstacles and contribute to our communities with optimism and enthusiasm.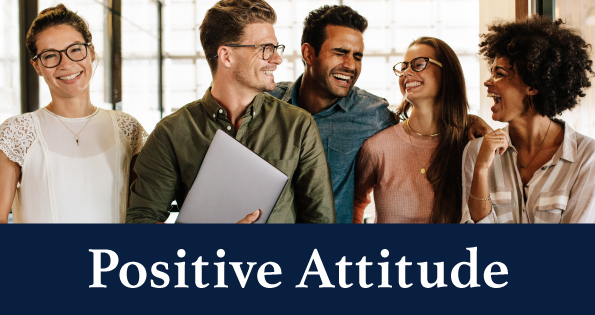 Flexibility
We believe that there's more than one way to go above and beyond. We're innovative and resourceful in helping solve business and personal financial goals and excel in delivering the best solutions possible.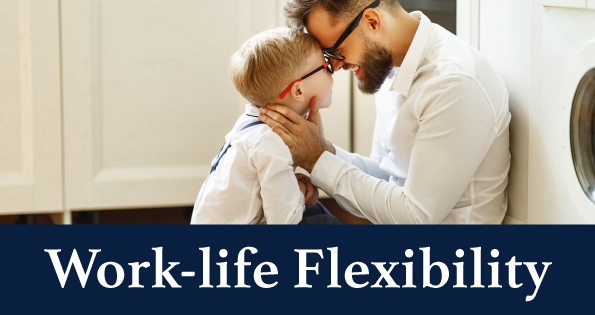 Commitment to community
Local is our lifeblood — it's where we came from and where we're headed. We support our employees in giving back to worthwhile efforts and local investments which help communities grow and thrive. With endless employee volunteer opportunities and employee-directed donations, employees have an active voice in how the Bank gives back to our local communities.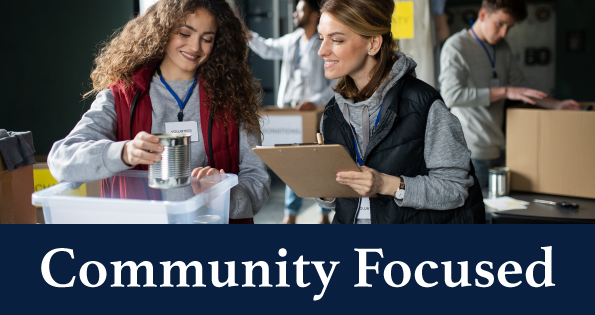 Fun
We're on the fun side of the ledger. Banking is what we do — helping customers smile, succeed, and live life to their fullest is what lifts us. We enjoy our careers, and it shows in the ways we help others.
Open communication
Banking is all about communication. When it comes to working with our customers, it's no different. We're motivated, eager, and honest — speaking to the heart of matters in trying to align with customer goals and expectations.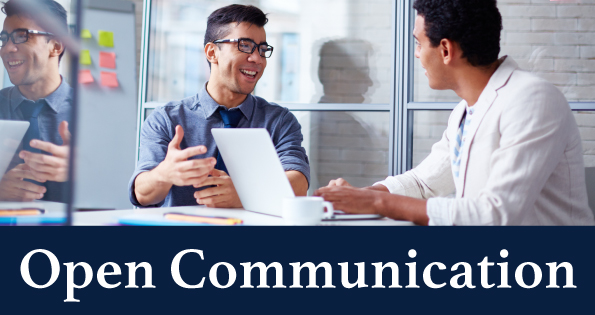 Professionalism
We're pros, and it shows — in our attitudes, actions, language, and appearance. Our customers should be made to feel that they're in great hands and that handling their business is the business we know best. We encourage our employees to grow their knowledge and provide numerous avenues to learn more about financial products, customer service, and more.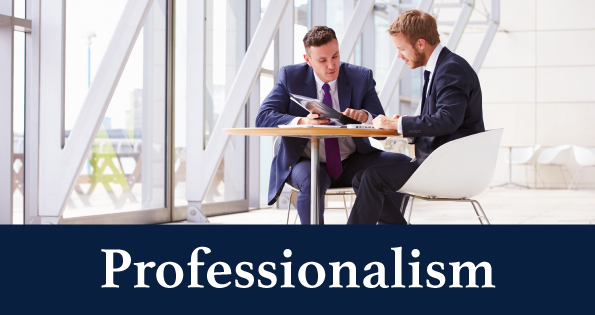 Benefits*
There are a lot of benefits to joining the D.L. Evans Bank family. With paid holiday time, medical insurance including dental and vision, vacation time, paid time for jury duty, Employee Stock Ownership Plan (ESOP), FMLA time, 401K retirement savings plan, bereavement leave, working for an employer that values people, and more. There are numerous reasons to apply today!*
D.L Evans Bank cares about its employees as people and empowers employees to take the time to be civic-minded and involved in their community. Employees are given the opportunity to volunteer, vote, or serve on a jury during paid time when approved. Our employees strive to create a work environment that is open and welcoming to new teammates and our customers.
D.L. Evans Bank is an Equal Opportunity Employer (EOE/ AA/Women/Minorities/Vets/Disability)